Digital Dental Lab Services for Your Patients in Woodstock, GA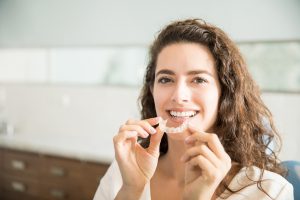 Let's be frank. Orthodontic treatment can be expensive, which is why many of your patients in Woodstock resort to direct-to-consumer aligners. These inexpensive systems may look exactly like the popular aligners on the market but the corrective results they deliver often fall woefully short. The reason lies in the design process. Rather than utilizing X-ray images that detail a patient's root and bone structure, DIY systems typically require only dental impressions. But, through the digital dental lab services at Sun Dental Labs, you can save your patient's time, money, and disappointment. Our innovative SunClear® invisible aligners are not only far more affordable than brand-name aligners, but they straighten teeth as effectively.
A Simplified Ordering Process
Ordering aligners has never been so easy. You can upload a digital scan using any digital scanner. After that, our dental lab team will create a ClinChek-like plan for you to review. With our SunClear 3D orthodontic software, you can revise a patient's personalized plan an unlimited number of times prior to plan acceptance.
Expect a Speedy Turnaround
As an express dental lab, we can have your patient's clear aligners ready in as little as 15 working days. Compare that to the weeks-long wait that's common with many other companies.
Our Promise to You
Founded in 2004, Sun Dental Labs partners with dentists worldwide to provide digital solutions to creating fixed and removable dental restoration products. As your partner, we will never sell directly to the public. If you would like to learn more about the SunClear system and the digital dental lab services we offer in Woodstock, contact Sun Dental Labs today.