Affordable Invisible Aligners for Dental Practices in the Woodstock, GA, Area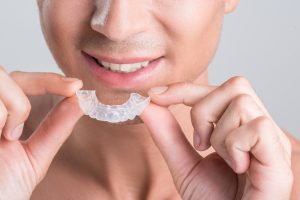 Many patients who need alignment treatment want invisible aligners, but their high price tag can make them cost-prohibitive. That's one of the reasons practices like yours offer financing plans. Some patients, however, pursue even more budget-friendly options and order do-it-yourself aligners from online retailers. Sadly, these products can be hit or miss. They're produced using patients' dental impressions only, which makes them affordable, but that means they often fail to straighten teeth properly. As a manufacturer of fixed and removable dental lab products, Sun Dental Labs offers Woodstock, Georgia, practices a better alternative— SunClear® aligners.
Aligners As Effective As They Are Affordable
Dental practitioners rely on panoramic X-rays to accurately assess patients' alignment problems and devise custom treatment plans, so we use these to images to design our invisible aligners. And because we manufacture these systems ourselves, we're able to offer lab fees up to 50% less than those of popular brands.
A Hassle-Free Process
You don't need any specialized equipment. Simply upload a digital scan using your office's digital scanner, and we will create a ClinChek-like plan for you to review. With our SunClear 3D orthodontic software, you can revise your plan any number of times prior to final acceptance.
Expedited Service
When you partner with Sun Dental Labs, you can have your patients' aligners seated in as little as 15 working days. Compare that to the 45-day wait time offered by other companies and you'll see why we are the superior choice.
Contact Sun Dental Labs today to learn more about our innovative invisible aligners. We are committed to providing dental practices throughout Woodstock, GA, with affordable orthodontic solutions.