Your Patients in Woodstock, GA, Can Now Get Clear Aligners at an Affordable Price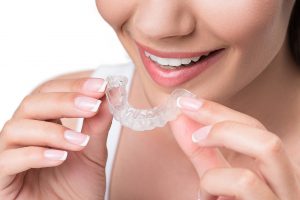 Despite the convenient financing plans offered by orthodontic services, many patients decline the alignment treatment they need. It's an all too common occurrence, but one that's perfectly understandable. Clear aligners, particularly those from well-established brands, are expensive. But what if there was an aligner system that's not only more affordable but also just as effective at straightening teeth? And what if the ordering process was simple and the delivery prompt? It's safe to say that more of your Woodstock, GA, patients would accept the orthodontic treatment you recommend.
Introducing SunClear Aligners®
Sun Dental Labs, a full-service orthodontic laboratory that partners with practices worldwide, offers high-quality clear aligners at an affordable price. We design and produce these aligners ourselves, so we can offer lab fees up to 50% less than those of comparable products.
A Straightforward Design Process
You won't need to buy any specialized equipment because we accept STL files from any intraoral or desktop scanner. After you send us a patient's scan, our dental lab professionals will generate a ClinChek-like plan that you can modify as many times as necessary using our SunClear 3D orthodontic software. Once you accept the plan, we will get straight to work producing your patient's custom clear aligners.
You Will Receive Expedited Service
Some manufacturers take as long as six weeks to deliver invisible aligners. But because we are also an express dental lab, you can have your patients' aligners in just 15 business days.
Would you like more information about our clear aligners? Contact Sun Dental Labs. We are committed to providing practices throughout Woodstock with affordable orthodontic solutions.