Dental Aligners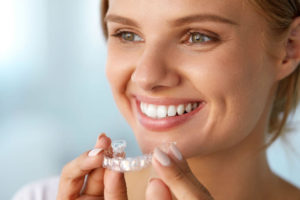 Dental aligners are the ideal option to correct minor crowding, rotational issues and relapse. Unlike retainers, which are designed to maintain the teeth position for years after orthodontic treatment, dental aligners gradually adjust teeth to a desired position during the course of treatment. Therefore, precise fit, fast processing and adaptability are key when it comes to choosing a dental aligner.
Much like our line of custom retainers, Sun Dental Lab aligners feature precision processing for a unique fit. We developed our dental aligner material to resist stress, cracking, stains and odors. Combined with our durable materials, our digital rendering ensures the fit of the dental aligner meets your exact specifications. With quick access to digital records, you can easily make aligner modifications tailored to meet each patient's orthodontic treatment needs. Sun Dental Labs' technology ensures swift processing, so your patients can begin to see results faster than ever.
Our Dental Aligner Product Offerings
We provide dental aligners to fit any shape and application. Patients will appreciate the quick, long-lasting results and the durability of the product.
Ortho Dental Aligners
3-3 Spring Aligner
Modified Spring Aligner
Super Modified Spring Aligner