Digital Dental Lab Services for Practices Throughout Naples, FL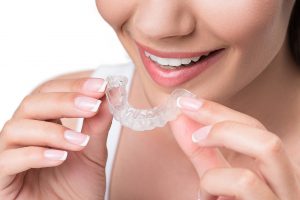 No doubt, this has happened at your Naples practice: A patient who desperately wants a better smile declines the corrective alignment plan you've devised. If you were to ask the reason for the refusal, it's highly probable you would hear: "It's just too darn expensive." Such a response shouldn't be particularly surprising. After all, well-established companies often charge exorbitant lab fees for clear aligners. To get the treatment they want, many patients turn to online retailers for less costly do-it-yourself alternatives. But DIY systems offer notoriously unpredictable results. Fortunately, there's a far better option – clear aligners through the digital dental lab services at Sun Dental Labs.
Aligners That Are As Effective as They Are Affordable
Our SunClear® system can correct common alignment issues as effectively as any brand-name aligner on the market. Unlike makers of direct-to-consumer aligners, we require panoramic X-rays of patients' teeth and bone. Using these in-depth images, our dental laboratory can help you create a customized treatment plan for your patients at an affordable price. In fact, patients can save up to 50 percent on lab fees. With Sun Dental Labs, you can reduce the cost for your patients and enjoy a much higher acceptance rate.
A Simple and Straightforward Design Process
When you partner with us, you won't need to buy any new equipment because we accept files from any digital scanner. After you send us a patient's scan, we will create a ClinChek-like plan that you can modify an unlimited number of times with SunClear 3D orthodontic software.
Clear Aligners Seated in As Little as 15 Working Days
Other manufacturers can take up to 45 days to produce clear aligners. But we are an express dental lab, so by partnering with us, you can provide your patients with the prompt, effective treatment they prefer.
To learn more about our SunClear aligners and the digital dental lab services we offer in Naples, contact Sun Dental Labs today.