Now Available in Naples, FL: Digital Dental Lab Services for Affordable Clear Aligners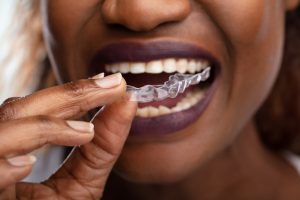 When presented with a legitimate opportunity to save money, most people would seize it. But, as every experienced consumer knows, you get what you pay for, and that applies to orthodontic products, too. Consider the affordable aligners sold by direct-to-consumer companies. They may look like the brand-name clear aligners many of your patients want, but the results they deliver can be underwhelming. In fact, this leaves many dissatisfied patients with a dilemma: pay for the more expensive braces they were hoping to avoid, or abandon the idea of treatment altogether. Thankfully, Sun Dental Labs offers a cost-effective solution that delivers visible results, and it's called the SunClear® aligner.
To keep their costs low, many companies make aligner systems based solely on dental impressions. But, at Sun Dental, our production process requires panoramic X-rays. With X-ray images of the roots and bones, you can develop a more comprehensive orthodontic plan for your patients. Besides being an aligner system that adheres to your prescription, the SunClear solution features:
Savings on Lab Fees
As a full-service orthodontic laboratory that partners with labs and dentists worldwide, we design and produce these invisible aligners ourselves. As a result, we can offer lab fees up to 50 percent less than those of comparable products.
A Simple Ordering Process
Ordering our clear aligners for your patients is easy. We accept digital STL files from any scanner, so just use the scanner you have to send us your patients' records. Our digital dental lab will then will create a ClinChek-like plan for you to review and modify.
Quick Turnarounds
We are also an express dental lab, and as such, we can have your patients' custom aligners ready in a little as 15 business days. With brand-names companies, your patients may have to wait as long as six weeks.
Would you like to know more about our clear aligner systems? Contact Sun Dental Labs, and when you do, ask us about the other fixed and removable orthodontic products we produce for Naples practices.