Digital Dental Lab Services in Douglasville, GA, that Produce Affordable Invisible Aligners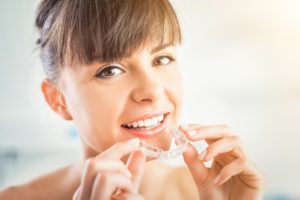 Increasingly, people who need braces are turning to online retailers for inexpensive do-it-yourself aligners, but the results are often subpar. To keep their prices low, many DIY companies require only dental impressions to create their aligner systems. As you know, without the in-depth view of roots and bones that digital X-rays provide, treatment plans for alignment problems can be unpredictable. Thankfully, in Douglasville, there is now an affordable aligner system that straightens teeth safely and effectively. It's called the SunClear® aligner, and it's available through the digital dental lab services at Sun Dental Labs.
Comprehensive Treatment
We are a worldwide provider of fixed and removable dental restoration products, and our SunClear system represents a state-of-the-art solution to overpriced aligners. To design our lightweight system, we utilize panoramic X-rays, allowing you to devise a comprehensive treatment plan that leads to better patient outcomes. And, because we manufacture the SunClear ourselves, we can offer savings of up to 50 percent on lab fees.
A Simple Ordering Process
You won't need to invest in any special equipment. Just use your office's digital scanner to upload your patient's files through our website. Our dental lab will then provide you with a ClinChek-like treatment plan that you can quickly review, revise, and accept using our SunClear 3D orthodontic software.
Expedited Service
Through our digital dental lab services, you can have your patients' aligners seated in as little as 15 working days. With other manufacturers, turnaround times can take as long as 45 days.
The Sun Dental Promise
As part of our commitment to offering affordable orthodontic solutions, we keep our prices transparent and never sell directly to consumers. To learn more about SunClear aligners or the digital dental lab services we offer throughout Douglasville, contact us today.