Affordable Clear Aligners for Your Patients in Douglasville, GA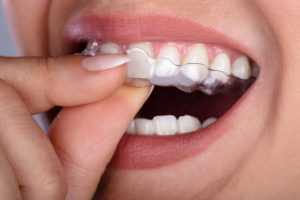 Founded in 2004 as a lab offering fixed and removable dental restoration products, Sun Dental Labs has grown by leaps and bounds, serving far more Douglasville, Georgia, practices than we could have ever imagined, and for that, we are immensely grateful. One product that has contributed to our success at helping patients improve their smiles is our clear aligner system, the SunClear®. The reasons for its increasing popularity are plentiful, but, without question, the system's combination of affordability and effectiveness tops the list.
Why Our Aligners Are Superior
Let's face it: Brand-name clear aligners are expensive. That's why many people with alignment issues resort to do-it-yourself systems from online retailers. But, as you know, the results are unpredictable. DIY aligners rely on dental impressions only, making it difficult to develop a proper treatment plan. At Sun Dental, we make invisible aligners the right way. We utilize panoramic X-rays to design and produce the SunClear, which allows you to make an accurate assessment and develop a comprehensive treatment plan.
Your Patients Will Save on Lab Fees
Because we manufacture the SunClear ourselves, we can offer lab fees that are up to 50 percent less than established, brand-name aligners. For you, that means a higher acceptance rate from your patients.
Ordering Our Clear Aligners is Easy
We accept digital files from any intraoral or desktop scanner. Just send us a patient's records, including X-rays and photos, and we will create a ClinChek-like plan for you to review. With our SunClear 3D orthodontic software, you can modify this custom plan an unlimited number of times before accepting it.
To learn more about our cost-effective clear aligner system, contact Sun Dental Labs, and when you do, ask us about the other orthodontic products we produce for Douglasville practices.