Top-Quality Invisible Aligners for Your Patients in Brandon, FL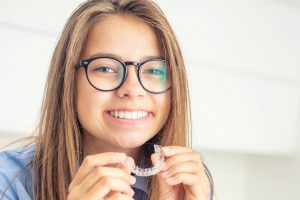 Invisible aligners have risen in popularity over the past few years. Compared with popular aligner systems, they are much affordable. The fact that people can use them without ever having to visit an orthodontist also adds an undeniable level of convenience. But, as with many low-cost products, along with convenience comes compromise. To offer low prices, many companies create these at-home systems using nothing more than dental impressions. As you know, without X-ray images of root and bone structure, it's difficult to develop a customized and comprehensive treatment plan. However, with the SunClear® aligner system from Sun Dental Labs you can. That's because our dental lab in the Brandon area utilizes panoramic X-rays to make this invisible aligner system. What's more, we offer it at an affordable price.
Low Lab Fees
When you partner with us for invisible aligners, your patients can save money. Our lab fees are as much as 50% lower than those of other major brands, which means your patients can get the alignment correction they want without spending a fortune.
Ordering Our Invisible Aligners is Easy
Sun Dental Labs accepts digitals files from any intraoral or desktop scanner. Simply upload a patient's records and we will create a ClinChek-like plan for you to review. You can use our SunClear 3D orthodontic software to modify your custom plan as many times as necessary before acceptance.
Rapid Turnarounds
We can deliver your patients' invisible aligners in as little as 15 working days. Other manufacturers can take up to 45 days to deliver clear aligners.
If you would like more information about the invisible aligner system we offer in the Brandon, Florida, area, contact Sun Dental Labs today.