Dental Labs Produced for Practices in Tarpon Springs, FL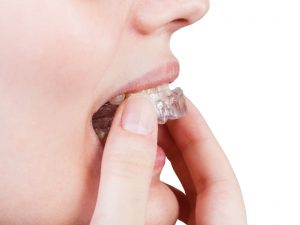 Sit in the patient's chair for a moment. If you're about to sign on the dotted line to pay for alignment treatment, wouldn't you want some degree of confidence that it will work? At Sun Dental Labs, we certainly would. It's just a fact that aligners aren't typically budget-friendly, and that's why many practices like yours in the Tarpon Springs area offer convenient financing plans. Sometimes, however, that' still not good enough for patients, and instead of having you fit them for aligners, they invest in at-home systems. Unfortunately, these products can be hit or miss. They're produced using patients' dental impressions only, which makes them affordable, but that means they may not straighten teeth properly. As a manufacturer of fixed and removable dental lab products, Sun Dental offers your patients a better alternative.
Introducing SunClear® Aligners
Through our digital dental lab services, your patients can receive safe and effective alignment correction at an affordable price. In fact, they can save as much as 50% on lab fees when they order our innovative system.
Why Our Aligners Are As Effective As Long-Established Brands
Sun Dental's digital dental lab utilizes panoramic X-rays to design and create your patients' invisible aligners. With these images of root and bone structure, you can develop a comprehensive, doctor-supervised treatment that delivers the results patients want.
You'll Enjoy Rapid Turnarounds
We pride ourselves on being an express dental lab, so after your patients order our SunClear, they can expect to have their aligner seated in as little as 15 working days. Compare that to the 45-day wait time at other manufacturers.
Contact Sun Dental Labs today to learn more about the SunClear system and our digital dental lab products. As a dental lab with a global reach, we are committed to providing practices in Tarpon Springs and other areas of Florida with affordable orthodontic solutions.