Now Available to Tallahassee, FL, Practices: Dental Lab Products at Affordable Prices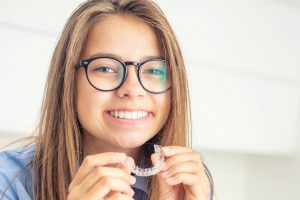 As a dental practitioner, you're no doubt aware that patients are increasingly using at-home clear aligners to correct their orthodontic problems. There's a reason for this trend: brand-name aligners are expensive. But too often at-home systems don't work, and patients who are committed to obtaining effective treatment must then purchase the costly aligners they were trying to avoid. At Sun Dental Labs, a maker of quality dental lab products, we partner with practices throughout Tallahassee, Florida, to provide patients with a better solution. That is to say, we create clear aligners that are not only less expensive than well-established systems, but are also equally effective at straightening teeth.
Comprehensive Alignment Treatment
Unlike makers of at-home systems, we produce aligners based on panoramic X-rays of patients' root and bone structures. With these images in hand, you can properly assess your patients' alignment challenges and develop a full treatment plan.
Low Lab Fees
Because we make our own aligners, we can offer savings of up to 50% on lab fees. And cost-savings for your patients can lead to a significantly higher acceptance rate for you.
Quick Turnarounds
Your patients can have their lightweight, custom-fitted aligners ready in just 15 working days. That's much faster than makers of brand-name products, some of which can take as longs as 45 days to deliver aligners.
Want more information about partnering with us for clear aligners or other affordable dental lab products? Contact Sun Dental Labs. We serve practices throughout the Tallahassee area.