Dental Lab Products Manufactured for Patients in St. Petersburg, FL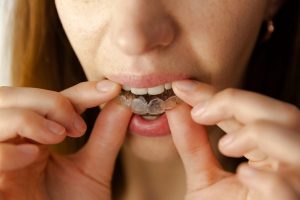 Increasingly, St. Petersburg patients with misaligned teeth are using direct-to-consumer clear aligners, and the reasons are not hard to understand. Brand-name aligners can be expensive, and at-home systems offer a level of convenience that many patients appreciate. Sadly, the outcomes DIY aligners deliver can leave something to be desired. That's because they typically require nothing more than dental impressions, and, as you know, without panoramic X-rays of root and bone structure, accurately assessing alignment problems and creating an appropriate correction plan can be hit or miss. But at Sun Dental Labs, we design and produce dental lab products the right way, and that includes our innovative invisible aligners.
Effective Alignment Treatment
We create our lightweight aligners using your patients' panoramic X-rays, so product efficacy will never be a concern. As a matter of fact, our system can fix misaligned teeth as effectively as brand-name products and much better than DIY aligners.
No Special Equipment Necessary
Our design process is simple and straightforward. Just use the digital scanner your office has to upload your patient's records. Our lab professionals will then generate a ClinChek-like plan for you to review. What's more, you can revise your plan as many times as necessary before accepting it.
Quick Turnarounds
That six-week turnaround time you may have endured for Brand X? Consider it history. By partnering with Sun Dental, you can have your patients' aligners seated in as little as 15 business days.
To learn more about our clear aligners, or any of the other dental lab products we manufacture for St. Petersburg, Florida, practices, contact us today.