Affordable Dental Lab Products for Your Patients in Port St. Lucie, FL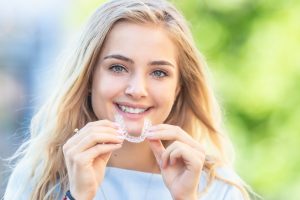 Sun Dental Labs partners with labs in the Port St. Lucie area to produce dental lab products for patients who want effective and affordable orthodontic treatment. One of our most popular products is our SunClear® invisible aligner system. Like many of the well-known clear aligners on the market, the SunClear is customized for each patient to ensure a tight fit that will move teeth safely over time. But our system is vastly more affordable than comparable aligners. We design and create the SunClear ourselves, so we can offer savings of 50% on lab fees.
A Superior Alternative to At-Home Aligners
Given the costs of clear aligners, patients often resort to at-home systems from online retailers. Sadly, the results are frequently disappointing. That's because many companies create aligners using nothing more than dental impressions. At SunDental, we rely on panoramic X-rays to produce SunClear aligner. As you know, these detailed images of root and bone structure are invaluable in helping you to devise a customized and comprehensive treatment plan.
Ordering Our Aligners for Your Patients Is Simple
You don't need any specialized equipment to order a patient's custom clear aligners. Just send us the patient's scan using any digital scanner. Our digital dental professionals will generate a ClinChek-like plan for you to review, modify, and accept with our easy-to-use SunClear 3D orthodontic software. Didn't we say it was simple?
You Can Expect a Fast Turnaround
After you accept the plan, our team can have your patients' new clear aligners ready in as little as 15 working days. By comparison, some manufacturers take as long as six weeks to deliver aligners.
To learn more about ordering invisible aligners for your patients in Port St. Lucie, Florida, contact Sun Dental Labs. We produce fixed and removable dental lab products for patients across the globe.