Dental Lab Products Designed & Produced for Practices in Plant City, FL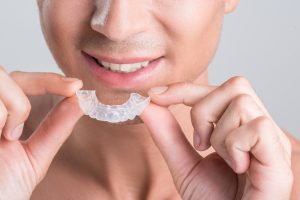 Patients who want to improve their smiles shouldn't have to spend a fortune. The reality is, however, that many of them struggle to afford alignment correction, especially if they use the well-established clear aligners. Fortunately, there is a cost-effective solution now available to Plant City practices like yours. By sourcing your dental lab products from Sun Dental Labs, you can offer your patients custom aligners that can save them up to 50% on lab fees.
Aligners as Effective as They Are Affordable
At Sun Dental Labs, our digital dental lab professionals create our SunClear® aligners the right way. Unlike the at-home systems that some patients use as a less costly solution, our system is based on patients' panoramic X-rays. That means your patients will receive alignment treatment that targets their specific issues. The result? Straighter teeth and no undue worries about the cost.
Ordering Our Aligners for Your Patients Is Easy
In just a few simple steps, you can create a fully customized treatment plan for your patients—no special equipment necessary. Just send us a patient's scan using any digital scanner. We will generate a ClinChek-like plan for you to review, revise, and accept with our easy-to-use SunClear 3D orthodontic software.
You Can Expect a Quick Turnaround
After you accept the plan, we can deliver your patient's clear aligners in as little as 15 business days. Compare that to the other manufacturers that can take as long as 45 days.
If you would like more information about ordering SunClear aligners for your patients in Plant City, Florida, contact Sun Dental Labs. We create fixed and removable dental lab products for patients across the globe.