Dental Lab Products Designed and Produced for Patients in New York, NY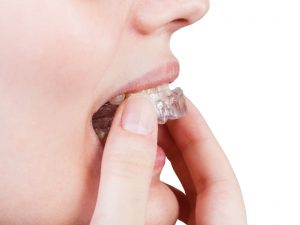 Founded in 2004, Sun Dental Labs partners with dentists and labs worldwide to advance digital dentistry as the standard of care. Our team here in New York produces quality digital dental lab products like crowns and bridges, flexible partials, cast partials, and an affordable invisible aligner system that corrects misaligned teeth just as effectively as established brand-name systems. It's called the SunClear®, and your patients can use it as part of a comprehensive treatment plan for alignment issues that include:
Crossbite
Open bite
Gap teeth
Overbite
Underbite
No Special Equipment Necessary
Our design process is simple. We accept files from any digital scanner. After you upload a patient's scan, our lab professionals will generate a ClinChek-like plan for you to review. You can revise your plan as many times as necessary before accepting it.
Savings on Lab Fees
With our lab fees up to 50% less than those of comparable aligner systems, your patients can receive the affordable treatment they want. For you, this affordability promises a higher acceptance rate for the treatment plans you recommend.
Rapid Turnarounds
With Sun Dental Labs as your partner, you can have your patients' clear aligners seated in as little as 15 working days. Other makers of orthodontic products can take up to 45 days to deliver aligners.
To learn more about our invisible aligner systems, or any of the other dental lab products we create for New York practices, contact Sun Dental Labs today.