Affordable Dental Lab Products for Your Patients in Fort Lauderdale, FL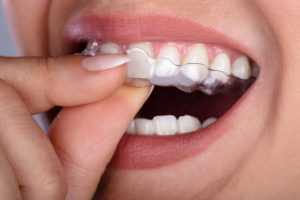 It's fairly obvious that more of your patients would accept your recommendation for alignment treatment if aligners were more affordable. What you may not know, however, is just how many affordable options there are on the market. But, as with all dental lab products, affordability may compromise effectiveness. With regard to clear aligners, there's a simple reason for this. Many companies produce aligners based solely on patients' dental impressions. That's how online retailers reduce costs and can offer aligners at such low prices. But, as a dental professional in Fort Lauderdale, you can now offer your patients aligners that are both affordable and effective. How? By partnering with Sun Dental Labs.
We Utilize Panoramic X-Rays
A worldwide leader in fixed and removable dental prosthesis since 2004, we require panoramic X-rays of patients' teeth and bone to produce our SunClear® invisible aligners. With these in-depth images, our digital dental professionals can help you create customized alignment treatment plans that deliver results on par with well-established brands.
We Design & Manufacture Our Own Aligners
We are a full-service dental lab committed to providing affordable orthodontic solutions, which means we offer savings of 50% on lab fees. So, not only will your patients save money, but you may achieve a significantly higher acceptance rate.
Our Design Process Is Easy
Ordering SunClear aligners is a straightforward process— no specialized equipment necessary. Simply use your office's digital scanner to send us a patient's records, and our dental lab team will generate a ClinChek-like plan that you can revise an unlimited number of times using our SunClear 3D orthodontic software.
For more information about our innovative clear aligners, contact Sun Dental Labs. When you do, be sure to ask about the other dental lab products we offer to practices in Fort Lauderdale, FL.