Invisible Aligners & Other Dental Lab Products Created for Practices in Dunedin, FL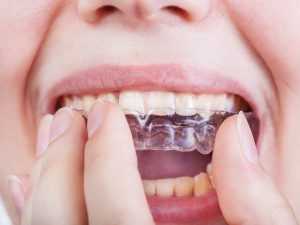 It's safe to assume that you want the best possible orthodontic solutions for your patients. That's why you require X-rays as part of alignment treatment. You want to properly diagnose your patients' problems and create an appropriate plan that you can monitor and adjust. You may be surprised to learn, though, that makers of popular at-home aligner systems require nothing more than dental impressions. So, issues like extra or impacted teeth and asymmetrical jaw bones will have no bearing on how these at-home systems correct patients' specific issues. The all-too-common result? Treatment failure and money down the drain. As a maker of affordable and effective dental lab products, Sun Dental Labs offers a clear aligner that is a true orthodontic solution.
Why SunClear® Aligners Work
We create aligners the right way, by requiring panoramic X-rays of patients' teeth and bone. This allows you to create a customized treatment plan that will deliver outcomes on par with long-established brands and far better than at-home systems.
Low Lab Fees
When you source clear aligners from us, high lab fees are history. Our fees are as much as 50% less than those for brand-name products, which means your patients can get the treatment they want without spending a fortune.
A Simplified Process
You don't need any specialized equipment to order the SunClear because we accept files from any digital scanner. Simply upload a patient's scan, and our team will generate a ClinChek-like plan that you can modify as many times as necessary before acceptance.
If you need more information about our clear aligners, or any of the dental lab products we produce for Dunedin, FL, practices, contact Sun Dental Labs.