Dental Lab Products Designed and Produced for Practices in Clearwater, FL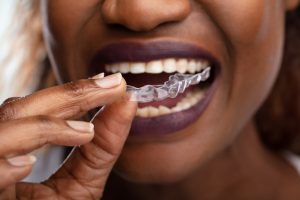 Founded in 2004, Sun Dental Labs partners with dentists and labs around the world to advance digital dentistry as the standard of care. That means your patients here in Clearwater, FL, have access to quality digital dental lab products like crowns and bridges, flexible partials, cast partials, and an innovative aligner system that we're especially proud of. We call it the SunClear®, and it's available at an affordable price.
This affordability comes at no sacrifice to efficacy. Our clear aligner corrects misaligned teeth no less effectively than established systems. In fact, it can be used as part of a comprehensive treatment plan for a number of specific issues, including:
Crossbite
Open bite
Gap teeth
Overbite
Underbite
An Easy Ordering Process
You don't need any specialized equipment to order clear aligners for your patients. Our dental lab accepts files from any digital scanner. After you upload a patient's scan, our team will generate a ClinChek-like plan for you to review and modify. You can modify the plan as many times as you see fit. After you accept the plan, we will create your patient's custom aligners. The process is that simple.
Low Lab Fees
We understand that lab fees can make clear aligners cost-prohibitive for your patients, which is why our fees are up to 50% less than those of other manufacturers.
Rapid Turnarounds
With Sun Dental Labs as your partner, you can have your patients' clear aligners seated in as little as 15 working days. Compare that to the weeks-long wait you typically encounter when dealing with other companies.
For more information about our invisible aligners, or any of the other dental lab products we create for Clearwater practices, contact Sun Dental Labs today.