Clear Aligners & Other Dental Lab Products Manufactured for Patients in Cape Coral, FL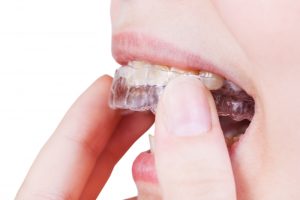 You may have noticed a worrisome trend at your Cape Coral practice. More patients than ever are using do-it-yourself clear aligners. As you're probably well aware, these at-home systems deliver mixed results—certainly nothing as predictable as the aligners you prescribe for your patients. The problem is, established systems can be expensive. That's why patients resorted to DIY aligners in the first place—which also explains why many of them are now reconsidering the alignment treatment that they had declined. So, going forward, how can your patients get effective alignment treatment at a price they can afford? It most likely depends on where you source dental lab products from. And that's where Sun Dental Labs can help.
We Produce Innovative Clear Aligners
Our clear aligner system is called the SunClear®. Designed and manufactured by our digital dental lab professionals, it's an increasingly popular option that's far superior to DIY products and just as effective as the well-known aligner systems on the market. That's because, unlike DIY companies that rely on dental impressions only, we rely on patients' panoramic X-rays, helping you to accurately assess a patient's alignment problems and develop a comprehensive treatment plan.
We Offer Low Lab Fees
Because we produce aligners in-house, our labs fees are as much as 50% less than fees for comparable products from other manufacturers. So, in addition to receiving proper alignment correction, your patients can save money.
Our Design Process Is Straightforward
Our dental lab accepts digital files from any intraoral or desktop scanner. Simply upload a patient's records, including X-rays and photos, through our website. We will then generate a ClinChek-like plan for you to review. Using our SunClear 3D orthodontic software, you can modify your plan as many times as necessary before final acceptance.
Contact Sun Dental Labs today to learn more about our SunClear system and the other digital dental lab products we offer to Cape Coral, Florida, practices.