Clear Aligners & Other Dental Lab Products for Your Patients in Bradenton, FL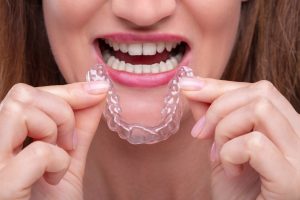 As you've likely seen at your Bradenton practice, many patients forgo the clear aligner system they want when they discover how much it costs. For an affordable alternative, some of them opt for do-it-yourself systems from online companies. Unfortunately, the results can be downright disappointing. At-home aligners are based on nothing more than dental impressions. Without images of root and bone structure, it's difficult to create braces that will move bones to correct misaligned teeth. At Sun Dental Labs, one of Florida's premier providers of quality dental lab products, we produce clear aligners that are vastly more affordable than brand-name systems and correct alignment issues just as effectively.
A Doctor-Supervised Treatment Plan
We utilize patients' panoramic X-rays to design and produce our SunClear® invisible aligner system. This allows you, the dental practitioner, to monitor the progress of your patients' treatment and make adjustments along the way. Simply put, we create aligners tailored to your plans.
A Simple Ordering Process
Sun Dental accepts digital files from any intraoral or desktop scanner. Just send us your patient's records, including X-rays and photos, and we will create a ClinChek-like plan for you to review and modify. With our SunClear 3D orthodontic software, you can revise the plan as many times as necessary before accepting it.
Fast Turnaround Times
Some companies take as long as 45 days to deliver patients' clear aligners. But we are an express dental lab, which means we can have your patients' custom clear aligners ready in just 15 days.
Contact Sun Dental Lab for more information about our SunClear system, and be sure to ask about the other digital dental lab products we offer to practices in Bradenton, Florida.