Where Orthodontists in Alpharetta, GA, Can Find Affordable Dental Lab Products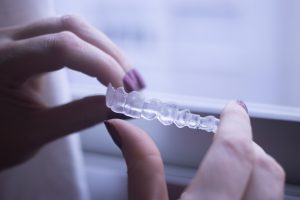 Let's face it. Dental lab products can be expensive. It's why many patients who need treatment for alignment issues decline your recommendation for braces. The expense also explains why clear aligners sold by online retailers are so popular. With these at-home systems, however, patients often don't receive the alignment fix they expect. And, sometimes when that happens, they are loath to even consider ordering aligners again. But if you offered affordable aligners that straighten teeth as effectively as high-priced systems, you would be able to give your patients the treatment they seek and enjoy more acceptance of your professional recommendations. Now that Sun Dental Labs serves the Alpharetta area, you can.
Clear Aligners as Effective as Brand-Name Options
Unlike companies that offer at-home invisible aligners based only on dental impressions, we require panoramic X-rays to create our SunClear® aligners. By utilizing these in-depth images of your patients' teeth and bone, our digital dental lab team can devise a complete treatment plan according to your prescription. In other words, it's treatment that's no different from what the best brand-name options provide.
Our Design Process Is Simple
Use any digital scanner to send us your patient's records. We will create a ClinChek-like plan for you to review. You can modify the plan as many times as necessary using our SunClear 3D orthodontic software. When you're satisfied, accept the plan—and that's basically it.
Your Patients Can Expect Speedy Turnarounds
Turnaround times for brand-name aligners can exceed six weeks. But, with us working for you, you can have your patients' aligners seated in as little as 15 working days.
Do you want to know more about our SunClear aligner system? Contact Sun Dental Labs today. We provide dental lab products to practices throughout Alpharetta, Georgia.