Affordable Clear Aligners for Your Patients in Tampa, FL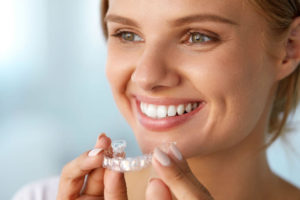 Sun Dental Labs provides dental practices across the globe with quality solutions they need to compete in an evolving digital landscape. To that end, we offer Tampa practices the innovative SunClear® system. Available through our digital dental lab services, this aligner system is vastly more affordable than brand-name clear aligners. In fact, your patients can save up to 50 percent on lab fees. That's because we manufacture these aligners ourselves. Not only that, our system straightens teeth as effectively as established products and are far superior to direct-to-consumer systems.
Clear Aligners Tailored to Your Treatment Plan
At-home aligners are based on nothing more than dental impressions. But our dental lab professionals use panoramic X-rays to design and produce SunClear aligners. This allows you, the dental practitioner, to properly assess your patients' alignment problems, monitor the progress of treatment, and make adjustments as you see fit.
A Simple Ordering Process
When you source aligners from us, you won't need to invest in any special equipment. Just use your office's digital scanner to upload a patient's records, including X-rays and photos, and we will produce a personalized aligners plan. Plus, you'll enjoy unlimited revisions to the plan using our SunClear 3D orthodontic software.
Aligners Ready in 15 Working Days
Other manufacturers can take up to six weeks to deliver aligners. But we are an express dental lab, which means your patients will get the prompt treatment they prefer.
Contact Sun Dental Lab for more information about our state-of-the-art clear aligners, and be sure to ask about the other digital dental solutions we offer to practices throughout Tampa.