Sun Dental Labs Offers Clear Aligners to Dental Practices in Tallahassee, FL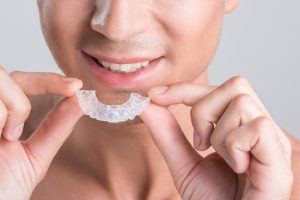 Clear aligners from direct-to-consumer companies are becoming increasingly popular, and that's not necessarily welcome news. While it's true that these at-home systems cost much less than brand-name aligners, they also deliver notoriously subpar results. Unlike brand-name systems, at-home aligners rely on nothing more than dental impressions. Without X-rays that show patients' roots and bone, it's difficult to design a system that aligns teeth safely and effectively. Fortunately, by partnering with Sun Dental Labs, you can offer your patients in Tallahassee aligners that are not only affordable but also highly effective.
A Doctor-Supervised Orthodontic Plan
We require panoramic X-rays to design and produce our SunClear® aligners, allowing you, the dental practitioner, to monitor the progress of your patients' treatment and alter it as you see fit. In short, we create aligners tailored to your plans.
A Simplified Ordering Process
With Sun Dental, you'll be able to design a ClinChek-like plan in just a few easy steps, no special equipment necessary. Just use the scanner you have to send us your patient's file, and our team will generate a plan for you to review. Then, using our SunClear 3D orthodontic software, you can revise the plan as many times as necessary.
Fast Turnarounds
We are also an express dental lab, which means that you can expect to receive your patients' clear aligners in as little as 15 business days. That's far shorter than the six-week delivery time at many brand-names companies.
To learn more about our clear aligner systems, contact Sun Dental Labs, and when you do, ask us about the other fixed and removable orthodontic products we create for Tallahassee practices.