With Sun Dental Labs, Your Patients in Miami, FL, Can Get Clear Aligners at an Affordable Price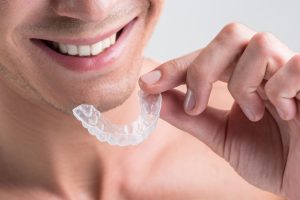 It's safe to say that the primary reason patients who need braces refuse to get them is the high cost. That's why many turn to online companies who offer clear aligners that are inexpensive, convenient, and – often ineffective? Sadly, it's true. These at-home aligners are based on nothing more than dental impressions, which makes it difficult to design braces that will move bones and correct misaligned teeth.  At Sun Dental Labs, we create affordable, custom aligners for dental practices throughout the Miami area. Offered through our digital dental lab services, our SunClear® system fixes a range of alignment issues as effectively as the most established systems.
A Doctor-Supervised Orthodontic Plan
We utilize panoramic X-rays of patients' teeth and bone to design and produce our invisible aligners. Unlike at-home aligners, the SunClear system allows you, the dental practitioner, to monitor the progress of your patients' treatment and alter it as you see fit. In other words, we create aligners tailored to your plans.
A Simplified Ordering Process
When you partner with Sun Dental, you'll be able to design a ClinChek-like plan in just a few easy steps, no special equipment necessary. Just send us a patient's scan using the digital scanner you have and our team will generate a plan for you to review. Then, using our SunClear 3D orthodontic software, you can revise the plan as many times as necessary before accepting it.
Lower Lab Fees
With savings on lab fees of up to 50 percent, your patients will be far more likely to get the customized orthodontic treatment they want.
You Will Receive Expedited Service
Some companies take as long as six weeks to deliver clear aligners. Through our dental lab services, you can have your patients' high-quality SunClear aligners in just 15 business days.
To find out more about the clear aligners we produce, contact Sun Dental Labs. We provide affordable orthodontic products for patients in Miami and across the globe.