SunClear® – Premium Clear Aligner Systems for Dental Practices in Largo, FL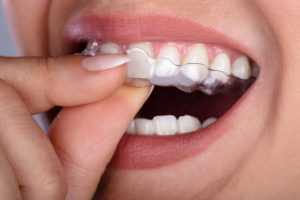 Surely, something like this has happened at your Largo practice: A parent comes in expressing a keen desire for a child's misaligned teeth to be corrected "once and for all." After your evaluation determines that, yes, the child is a great candidate for orthodontic treatment, the parent requests a certain brand of clear aligners by name. Presented with the cost estimate, however, the parent responds, "Well, I guess, maybe next year."
It's a sad reality that high lab fees prevent many patients from receiving the orthodontic treatment they need, and that's why Sun Dental Labs partners with dental practices like yours. As a worldwide provider of fixed and removable dental products, we offer cost-effective invisible aligners that can make parents trust they're doing right by their kids while being financially responsible.
Savings on Lab Fees
We design and produce our own clear aligners, which is why we can offer savings of 50 percent on lab fees. A lower cost for your patients may mean a higher acceptance rate for you.
We Utilize Panoramic X-Rays
Some parents will consider at-home aligners for their children, but, as you know, patient outcomes with such alternatives are unpredictable because they rely on dental impressions only. With Sun Dental as your partner, parents will be spared disappointment; we require panoramic X-rays of patients' teeth and bone so that you can develop customized treatment that will deliver results on par with brand-name aligners.
Speedy Turnarounds
Those 45-day wait times that you've experienced with other manufacturers are history. Our dental lab professionals can have your patients' aligners ready in as little as 15 business days.
Contact Sun Dental Labs today to learn more. One of our representatives will be happy to answer your questions about our clear aligners or any of the other products we offer to Largo practices.