Sun Dental Labs Creates High-Quality Clear Aligners for Practices in Jacksonville, FL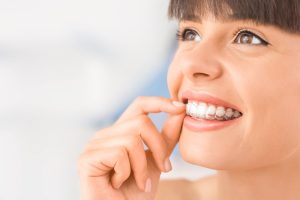 Do-it-yourself aligners. As a licensed dental professional you probably don't think much of them, and rightly so. DIY systems deliver results that are decidedly mixed. Yet, increasingly, people with misaligned teeth are using them for treatment, and the reason comes down to price because brand name systems, while effective, can be downright expensive. But what if there was a well-designed option that will predictably straighten teeth but spare your patients' the stress that comes from struggling to pay for treatment? For one, more of your patients would accept the alignment treatment you recommend. For another, they wouldn't have to wait as long for that treatment to begin. At Sun Dental Labs, we offer Jacksonville practices a clear aligner system called the SunClear®, and here's why it's one of the best aligner options on the market:
Your Patients Will Save on Lab Fees
We design and manufacture the SunClear ourselves, which means we can offer lab fees up to 50 percent less than established, brand-name aligners.
Our Design Process is Easy
Ordering clear aligners for your patients has never been this simple. You don't any special digital scanner; just use the one you have. After you upload your patient's scan, our dental lab professionals will provide you with a ClinChek-like treatment plan that you can revise an unlimited number of times with our SunClear 3D orthodontic software.
You Can Expect Rapid Turnarounds
How does 15 working days sound? That's about how long your patients will have to wait after you order their personalized clear aligners. With other companies, turnaround times can exceed six weeks.
As an experienced digital dental lab committed to offering affordable, state-of-the-art solutions to Jacksonville practices, we maintain transparent pricing and never sell directly to consumers. To learn more about the SunClear or any of the other products offered through our digital dental lab services, contact Sun Dental Labs today.