Custom Clear Aligners for Your Patients in Dunedin, FL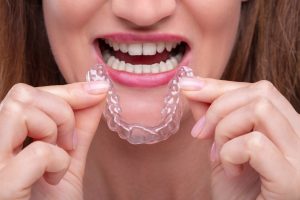 When some of your patients accept your recommendation for braces, they do so at a financial sacrifice. After all, braces can be costly, especially the popular aligner systems many patients prefer. At Sun Dental Labs, we provide affordable orthodontic solutions to patients throughout Dunedin, and for those who want to improve their smiles without spending a fortune, we offer our SunClear® aligners. Designed and produced by our digital dental lab, these innovative clear aligner systems are just as effective as brand-name aligners and can save your patients as much as 50 percent on lab fees.
Why Our Aligners Are a Smart Choice
Unlike do-it-yourself systems based on dental impressions only, we create invisible aligners using panoramic X-rays. This allows you to accurately evaluate a patient's alignment issues and devise a custom treatment plan that you can adjust along the way.
Ordering the SunClear Is Easy
Sun Dental accepts digital files from any intraoral or desktop scanner. Simply upload a patient's scan to our website, and we will create a ClinChek-like plan for you to review. Using our SunClear 3D orthodontic software, you can modify the plan as many times as necessary before acceptance.
Expedited Service
Patients can wait as long as six weeks to receive clear aligners from some companies. However, through Sun Dental's digital dental lab, you can have your patients' aligners seated in as little as 15 business days.
Contact Sun Dental Labs to learn more about the SunClear aligner system. Founded in 2004, we offer Dunedin practices digital dental lab services for a variety of fixed and removable dental restoration products.