Affordable Clear Aligners for Your Patients in Atlanta, GA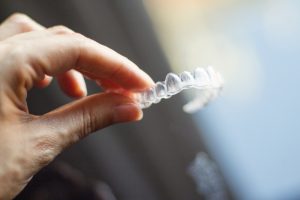 Offering financing plans for orthodontic treatment is standard practice at many dental practices in Atlanta. The ability to pay for treatment over time simply makes it affordable. But what if braces were affordable in the first place? You would expect that many more patients would accept the clear aligners you recommend. Given the psychology of pricing, you might also expect a few patients to say, "I love the low price, but what's the catch?"
With Sun Dental Labs in your corner, there's no catch. There's just custom alignment treatment for patients that's as effective as it is affordable.
Our SunClear® System Is Far Superior to At-Home Products
To save on treatment, more patients are turning to do-it-yourself aligners from online companies, but those systems leave a lot to be desired. Typically, they're based on dental impressions, not X-rays. Without detailed X-ray scans, it's hard to accurately assess a patient's alignment problems, much less how to properly correct them. At Sun Dental, we design and produce aligners utilizing panoramic X-rays so that you can devise customized treatment for a range of issues, including crooked teeth, crossbite, overcrowding, and diastema.
Ordering Aligners Has Never Been So Easy
You need no special equipment. Simply use the scanner you have to send us your patients' records. Our dental lab will then provide a ClinChek-like treatment plan for you to review, modify, and accept. And that's it in a nutshell.
Rapid Turnarounds
How does 15 business days sound? That's how long – or, better yet, short – it will take for us to deliver your patients' custom clear aligners.
Want to know more about our SunClear system? Contact Sun Dental Labs today. We offer effective digital dental solutions for practices throughout Atlanta.