Digital Dental Lab Creates Custom Clear Aligners for Practices in Sarasota, FL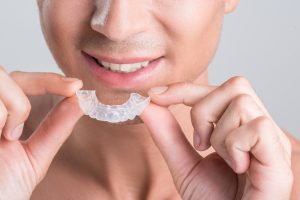 According to the American Association of Orthodontics, about 4 million Americans wear braces, and about 1.5 million of those patients are adults. One of the major reason adults pursue orthodontic treatment is to fix overcrowding. Besides improving one's appearance, correcting crowded teeth can help patients avoid cavities, as it makes it easier for toothbrush bristles to reach between teeth. It's safe to say that adults in Sarasota who turn to you for clear aligners understand these benefits, and yet many end up either declining treatment or resorting to ineffective aligner systems. Why is that? It's all about price.
Designed to Be Effective
Let's face it. Aligners from established brands can be downright expensive, so to get the treatment they want, patients use less expensive systems from online companies. But manufacturers typically require only dental impressions to make these aligners. At Sun Dental Lab, we make SunClear® aligners based on patients' X-rays, which provide a fuller picture of a patient's alignment problems, and leads to treatment that you can monitor and adjust along the way.
Given that we create SunClear aligners in our own digital dental laboratory, lab fees can be 50% less than those of comparable products, making it much more likely that your patients will accept your recommended treatment.
Speedy Service
Forget about the six-week-long wait you may have experienced using other companies. As an express dental lab, we can have your patients' custom aligners ready in just 15 working days.
The Sun Dental Promise
Sun Dental Labs partners with dentists worldwide to provide affordable fixed and removable dental restoration products. As your partner, we keep our prices transparent and never sell directly to consumers. To learn more about our clear aligners or the dental lab services we offer in Sarasota, contact us today.