A Trusted Dental Lab Designs Clear Aligners for Patients in Peachtree City, GA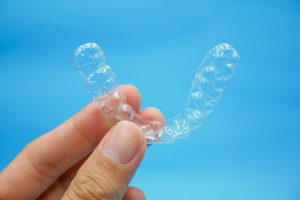 At-home clear aligners have gained enormous popularity in recent years much to the dismay of many dental professionals. As you've probably seen at your Peachtree City practice, these direct-to-consumer systems often don't work, so patients that chose them over the more costly well-known brands must now spend even more money for the proper alignment treatment they expected, or give up on treatment altogether. Sun Dental Labs offers a far better alternative— SunClear® aligners.
Effective Treatment
As a full-service orthodontic laboratory dedicated to producing affordable fixed and removable dental restoration products, we design and manufacture these clear aligners based on panoramic X-rays. To keep their prices low, DIY companies typically require only dental impressions, but without X-rays to view roots and bones, it's difficult to create a treatment plan that aligns teeth safely and effectively.
An Easy Design Process
Ordering our clear aligners for your patients is simple. Just upload a patient's scan—no special scanner necessary—and our digital dental lab will provide you with a ClinChek-like treatment plan that follows your prescription exactly. And, if you need to modify this plan, you can do so as many times as necessary using our advanced SunClear 3D orthodontic software.
Savings on Lab Fees
Your patients can receive the affordable treatment they want because we offer lab fees up to 50% less than those of comparable products. For you, this affordability promises a higher acceptance rate for the treatment plans you recommend.
If you want more details about our clear aligners, contact Sun Dental Labs. As your dental partner, we maintain full price transparency and will never sell aligners directly to the public.