Clear Aligner Systems for Patients in Bradenton, FL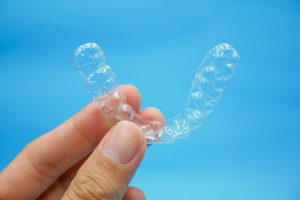 Dentists expect that some patients who need braces will balk at the high cost, which is why Bradenton practices typically offer financing plans. Even then, however, more than a few patients will delay orthodontic treatment to avoid financial strain, or they will opt for less expensive options, like at-home clear aligners. Widely available from online retailers, these do-it-yourself systems are, sadly, imperfect solutions. Generally, they require only dental impressions, and without panoramic X-rays of a patient's root and bone structure, assessing misalignment issues and developing an appropriate treatment plan is difficult.
At Sun Dental Labs, a trusted dental laboratory since 2004, we make it easier for your patients to get the effective alignment treatment they need because:
We Design & Manufacture Our Own Aligners
It's called the SunClear® system, and it's produced by our digital dental professionals. That means we can offer savings of 50% on lab fees, providing patients with an especially affordable option that could lead to a higher acceptance rate at your practice.
We Utilize Panoramic X-Rays
Sun Dental requires panoramic X-rays to produce our lightweight clear aligners. With these in-depth images, our team can help you create a customized treatment plan that will deliver results on par with popular name-brand systems.
Our Design Process is Simple
You won't need to buy any special equipment because we accept files from any digital scanner. After you send us a patient's scan, we will generate a ClinChek-like plan that you can revise as many times as necessary using our SunClear 3D orthodontic software.
For more information about our clear aligners, contact Sun Dental Labs, and when you do, be sure to ask about the other digital dental lab services we offer to practices in Bradenton.