Custom Clear Aligners for Your Patients in Alpharetta, GA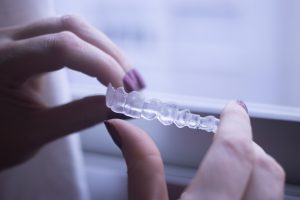 Fashion trends come and go, and consumers' tastes vary widely, but whether or not they like to admit it, one characteristic about people generally never changes: They care about their looks. Having an attractive smile plays a huge role in people's self-esteem, so when your patients in Alpharetta seek treatment for misaligned teeth, they do so with more than a little hope. Unfortunately, for too many of them, the brand-name clear aligner systems they want are simply too expensive. The result? Patients decline treatment or delay it until next year – maybe.
With clear aligners from Sun Dental Labs, you can spare your patients disappointment while providing them with affordable alignment treatment that's just as effective as any of the well-known aligner systems on the market.
Why SunClear® Aligners Work
We produce our SunClear® aligners the right way. That means, we rely on panoramic X-rays that show images of patients' root and bone structure, allowing you to make accurate assessments of your patients' alignment issues and create appropriate treatment plans. Compare that to that to the at-home aligners that are becoming increasingly popular. Because they're designed using dental impressions only, they can be woefully ineffective.
A Simple Ordering Process
It's easy to order SunClear aligners for your patients. You don't need any specialized equipment. Using the digital scanner your office has, just send us a patient's scan, and our digital dental team will generate a ClinChek-like plan for you to review. With our SunClear 3D orthodontic software, you can revise the plan as many times as necessary.
Expedited Service
Other manufacturers can take as long as six weeks to deliver clear aligners. With Sun Dental Labs as your partner, you can have your patients' custom aligners seated in as little as 15 working days.
Want more information? Contact Sun Dental Labs today. We provide digital dental solutions for practices throughout Alpharetta.